The biggest reason people visit Jackfish Lake is to enjoy the water. Fishing, swimming, waterskiing, wakeboarding, jetskiing, sailing, canoeing, kayaking, paddleboarding, pedalboating…all of these activities co-exist on the water which means we are sharing the water with a lot of other users.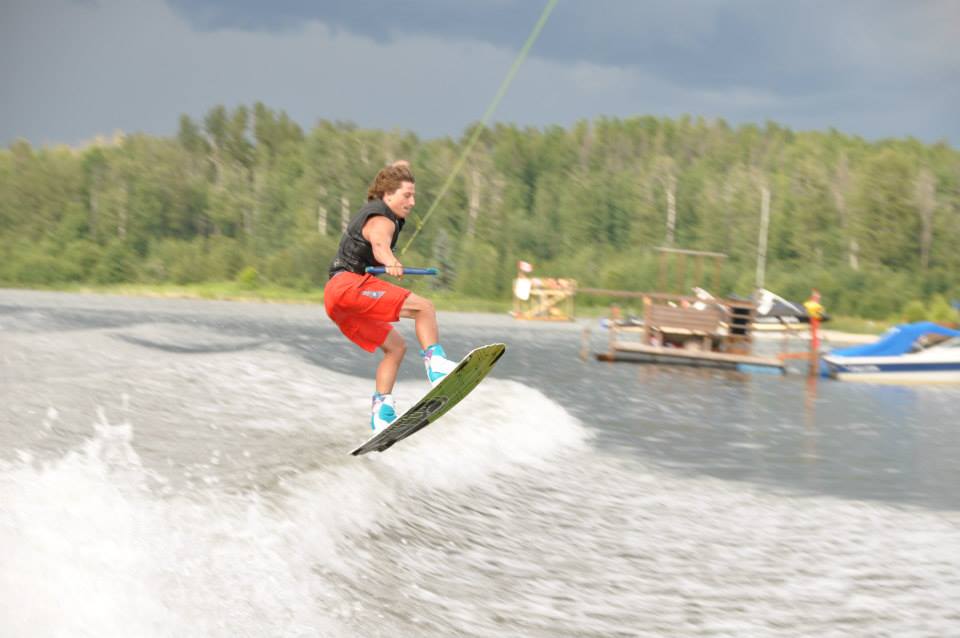 Above all, we want to ensure everyone has a safe experience on the water.
We encourage you to wear a personal floatation device at all times. Even if you're a good swimmer, if you're in an accident or fall out of your boat you're at risk of drowning. No one plans to drown, but each year in Alberta dozens of individuals die in water-related accidents. Between 2012 and 2016, 220 people drowned in Alberta—and males aged 20 to 34 years old are most commonly the victims of drowning-related deaths.
Don't consume alcohol or cannabis before or during boating. Drinking or using drugs and boating don't mix.  Not only does it make things more dangerous for the people around you, but it puts your own life at risk.
Know your equipment.  If you're new to an activity like kayaking or paddleboarding, take a lesson or stay in shallow water until you have gained proficiency. Don't be overconfident in your abilities.
Get your licence. If you are driving a boat, you require a licence. We often have RCMP and Fish and Wildlife on the lake using unmarked watercraft to provide enforcement include boating and liquor laws.
Practice courtesy on the lake. Stay within posted speed limits; keep your stereo at a reasonable level; don't litter; head out of the bays to the open parts of the lake for watersports; steer clear of boats that are pulling tubes, waterskiiers or wakeboarders as well as boats that are parked for fishing; don't refuel over open water, and reduce your speed near shorelines as there could be swimmers nearby.
Be a knowledgeable and confident boater. Please visit this web site for additional boating tips https://startboating.ca.